"Finally, I have a name for what I do."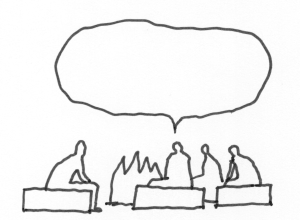 Many people practice liminal thinking intuitively, or learn it from a mentor, but up until now this community of practice has been a diffuse, distributed, disconnected population; a "community without a name." One of the goals of liminal thinking is to provide a name, and a home, for that community.
Beliefs form the basis of everything people say, think, and do. When people change their beliefs, they change their thoughts, relationships, and behavior, which changes their lives. The practice of liminal thinking is focused on creating change by building a better understanding of how beliefs shape our lives.
Our hope is that liminal thinking can offer a common language and a set of practices will unite that community, so we can learn from each other and work together to change the world for the better.
Have you read the book? What have you changed? Tell us your story!
HTML Forms powered by
Wufoo
.